Commitment to Continuous Quality Improvements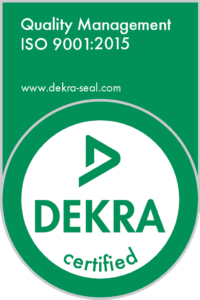 Savillex is proud to announce we have been awarded ISO 9001 certification through our certifying body, Dekra. ISO 9001:2015 is an internationally recognized standard that ensures we meet the needs of our interested parties through an effective Quality Management System (QMS).
To become ISO 9001 compliant, we underwent an evaluation process that included QMS development, a management system documentation review/audit, and a full assessment of our Quality, Customer Service, Design, and Production programs.
With assistance from Enterprise Minnesota, Savillex has developed and implemented a robust QMS that has enabled us to improve our overall performance and maintain a high level of quality in everything we do. ISO 9001 accreditation demonstrates our dedication to providing our customers with the highest level of products and services possible and our commitment to investing in the continual improvement and growth of the Savillex business and culture. As a result, we can confidently state that Savillex products and services are delivered with quality and transparency in mind.
"Quality is at the heart of everything we do at Savillex, and we continually challenge ourselves to improve our products and services to meet or exceed the needs and expectations of our interested parties while complying with appropriate regulations and specifications," noted John Beauchamp, Savillex Quality Assurance Manager.
ISO certification is voluntary, and compliance must be verified through an independent agency regularly. Therefore, Savillex will undergo a yearly audit to maintain certification status. You may view the official certificate here.